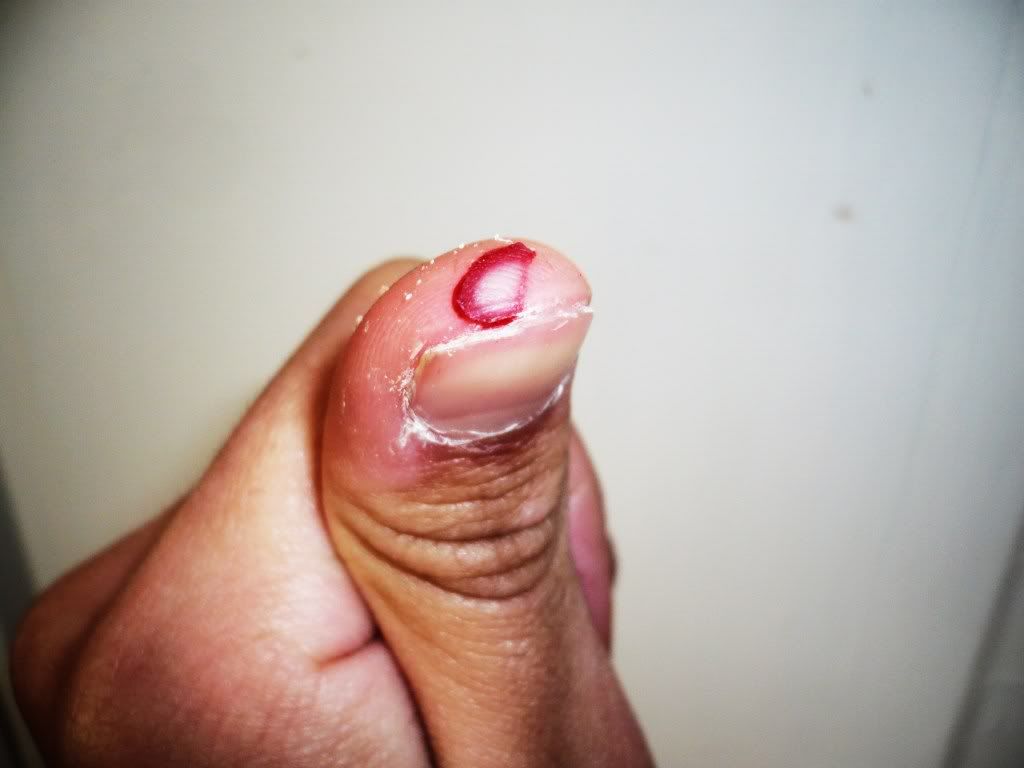 So I happened to be having brunch on my own with euroshopper buns I just took out of the oven, minding my own business, and listening to Like A Prayer when this happened. So yes, I'm still bleeding and no, I won't joke about stigmatas cause I have heard stories about people who do and I can't be bothered to go to hell.
Ficking nasty cheese cutters. This is what you get when you're too hungry, you want the biggest piece of cheese and you go too fast. Ew, you can even still see the bread crums on my fingers. It all happened so fast boohoooooooooo.
But now I'll fierce myself up and get to the market. Today I'm meeting with my dear beloved friend Sylvana. We will cook colombian unhealthy delicacies and talk talk talk the noon away. Thursday! Homework in the morning, party with Maris in the evening for her b-day (which is actually today, need to txt). Friday, off to Amsterdam to buy threads and attend to Ce's Vernissage at KABINET!
HOLIDAY, CELEBRATE.