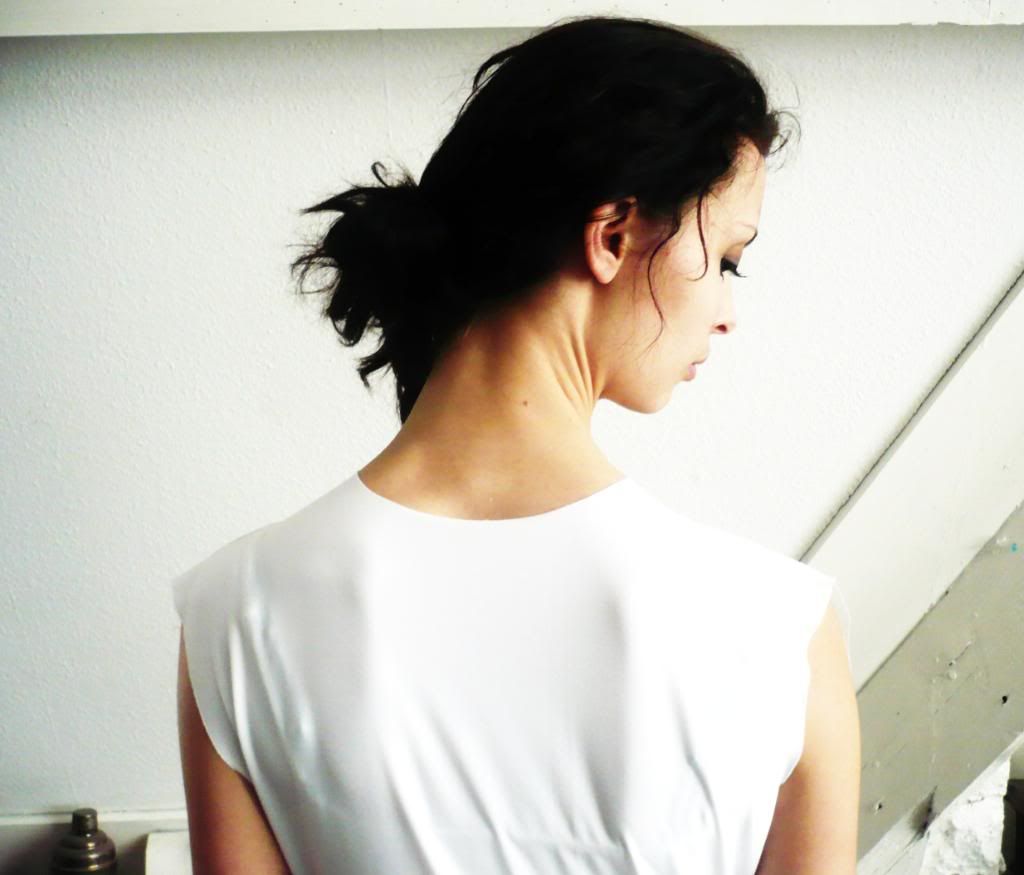 CAN YOU BELIEVE THAT NECK!
This is Gwen. i met her about 2 weeks ago? at Ciccionina where I work ocassionally or well, once in the week. She's new there and actually one of the few with whom I've actually clicked. I told her about what I did and studied, my actual projects including my dress and she was very excited; and since she happened to be gorgeous and have that strange beauty that I love I just asked her to be my mode and she agreed.
We're both really excited about the dress which means I should really get my ass to do some work and get it GO-INNNNNNNNNNNNNNG. But I will I will.
Experimentig is almost wrapped up, I got a model, measurements, and I will be probably getting some real FUR this upcoming friday. It's all good.