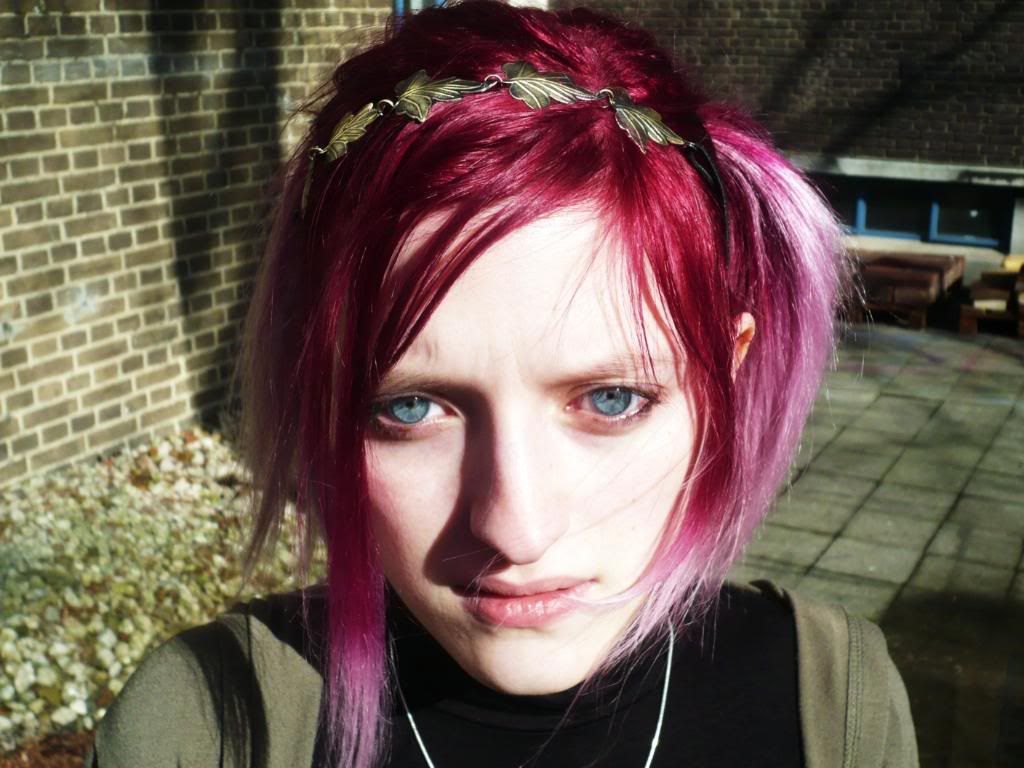 Today was the first day after all this coldness in which I actually felt like I had too many clothes on, and that my friend, that's the spring's comin' sign. You know, when you go outside and the sun shines and warms your cheeks up nicely enough for you to just close your eyes and smile. THAT.
But that anyhow wasn't my point. Miriam Reikerstorfer right above here is. She's one of my classmates and one of those few people in my class who actually follow the MSC (Monday Strong Comeback policy haha). You see, I have this thing for mondays. As the first day of the week, everything's fresh on mondays, in order, pretty, busy and fast. Therefore I believe in COMIN BACK WITH POWA POWA every first day of the week, to get everything that was left behind the weekend's fast illusion back on track.

So yeah, she just looked nice. What she wore worked for her very well in tones, accesory-wise, lengths and simply with her own style. It was some sort of raver girl meets downtown highschool teen witch. Extremly inspiring. Loved it. The colour of her hair is as well something new. Which would made a double point for MSC since it has hair colour as a +, on a monday and after a week of holidays. *APPLAUSE*.