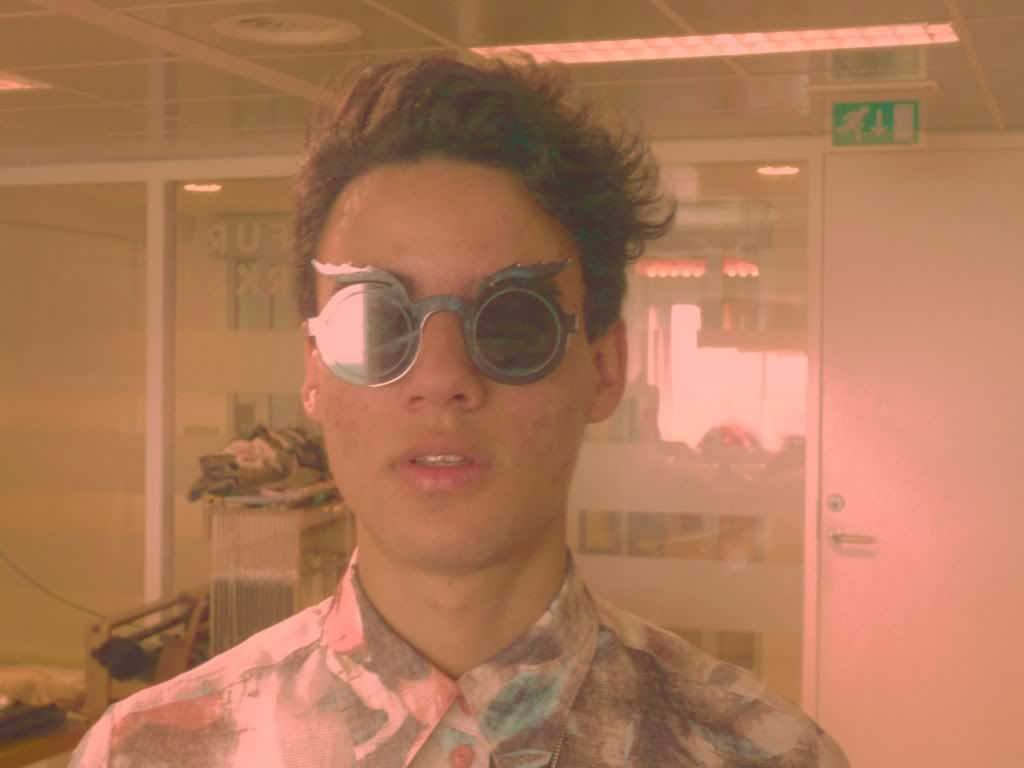 YOU SAW THEM HERE FIRST.
But I wore them first, HA!...ok enough of the bragging.
Nick is graduating next year together with Lotte and Geo who are people I veeeeery much appreciate as well from the third year in our department. After what all of them did for this year's show I get already impatient to see what they'll come up with for their final year at the academy but debutant jump into the big pool out there.
May I just brag a bit more by saying I'm getting a pair of these? MWAHAHAHAHAHAHAAAAA