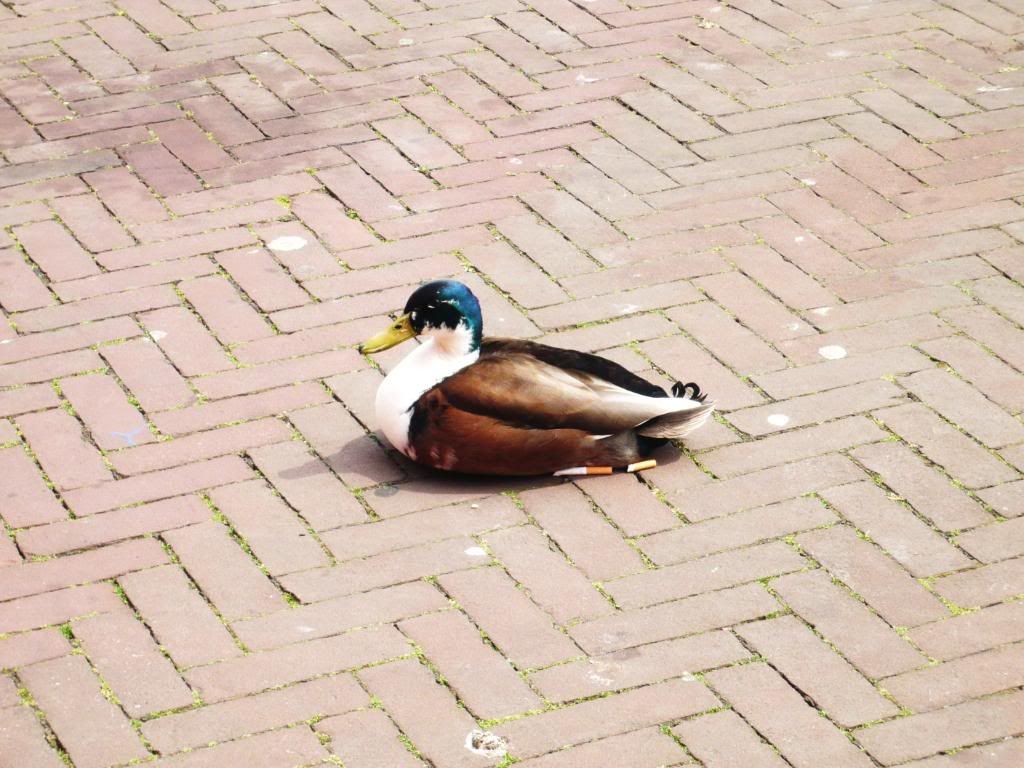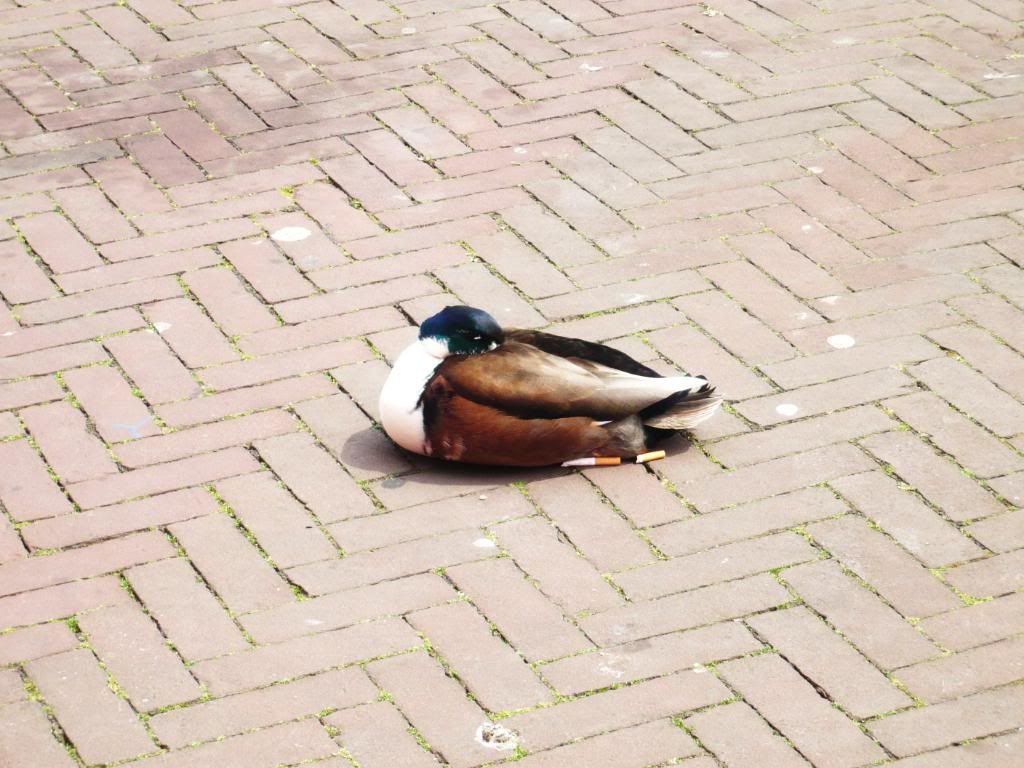 1. & 3. This duck was so cool? I was on my way out of the atelier; I close the door behind me and as I turn around I see him, not even a meter away from me....just there....chillin, no fear no problemo.
2. M&Q (Marvin & Quetzal) A/W 10/11, Mexico DF. I love everything about this photo. Just those girls, walking in those clothes, in an empty fountain (/pool?) and in the middle of such random crowd. I love the sista at the back rockin her fanta bottle at her feet.
And I know lots of local celebs attended to this "show" cause I saw them pics on Marvin's facebook (therefore this photo, for the rest of the collection click
here
), but these front rows ain't looking that sparkling. That my dears is exactly what I love. I don't
exactly
know what to think about their clothes this far. It's all kinda mixed and fucked up which I can get to like a lot. RRRRRRRRRRRRRISKY BISNES. but still I love this little twisted world they're trying to create in such amacho-based culture. I'M A FAN! that's all I say.
R.I.P once again for Quetzal,
lots of strength and lovev to Marvin.
X.