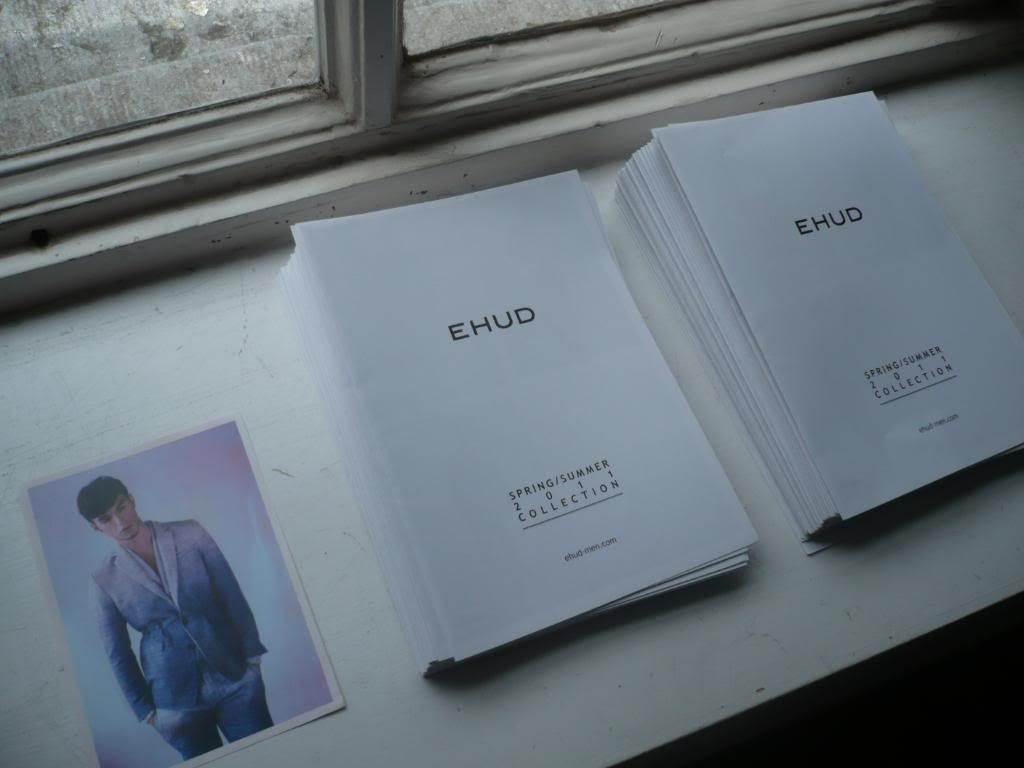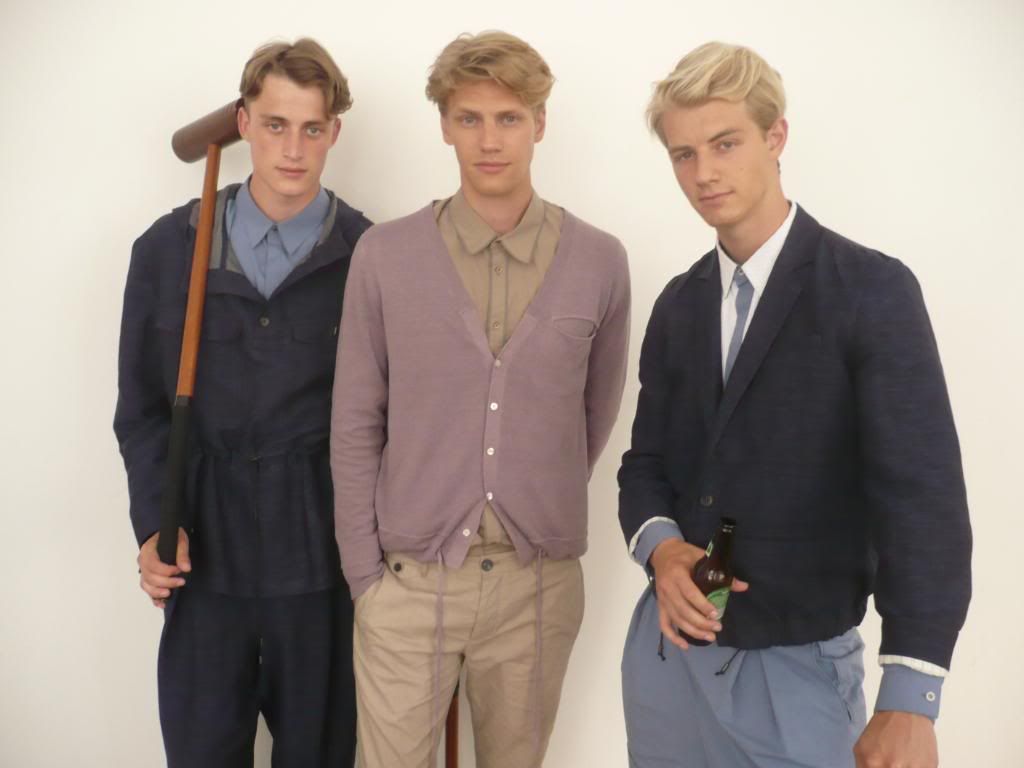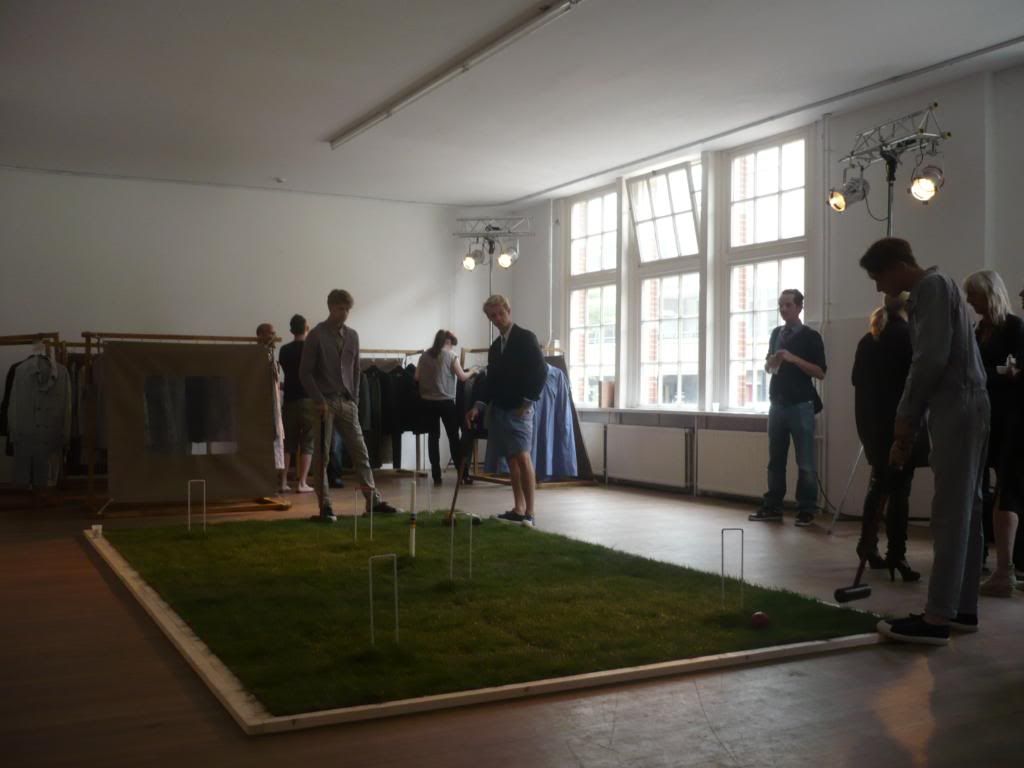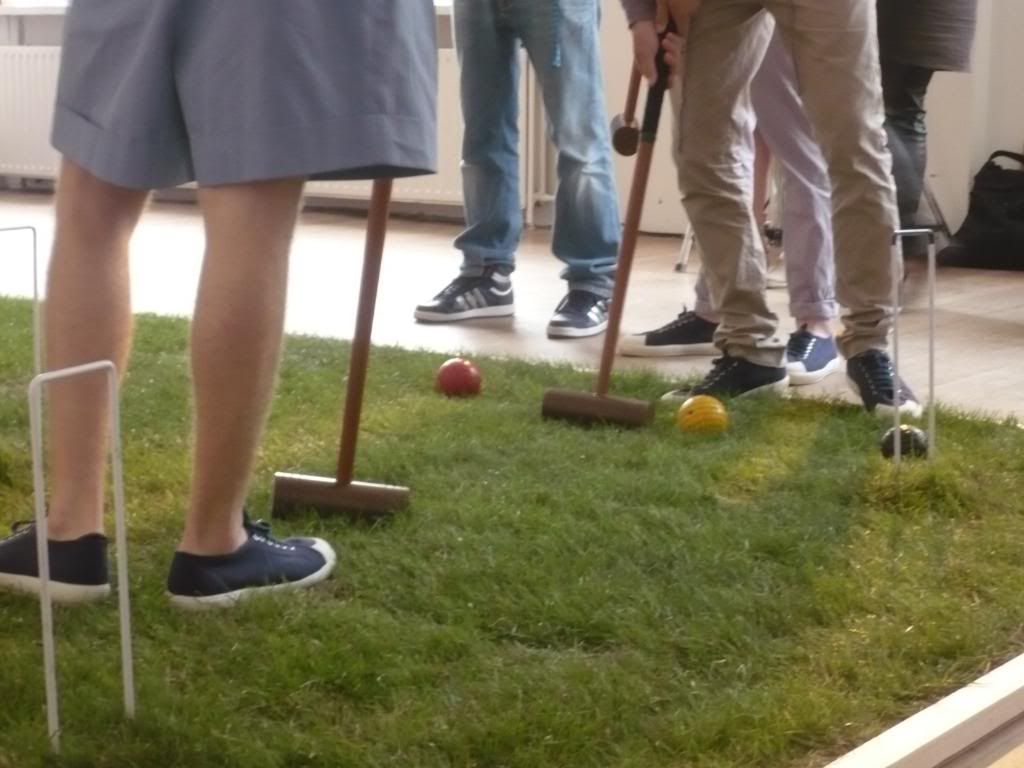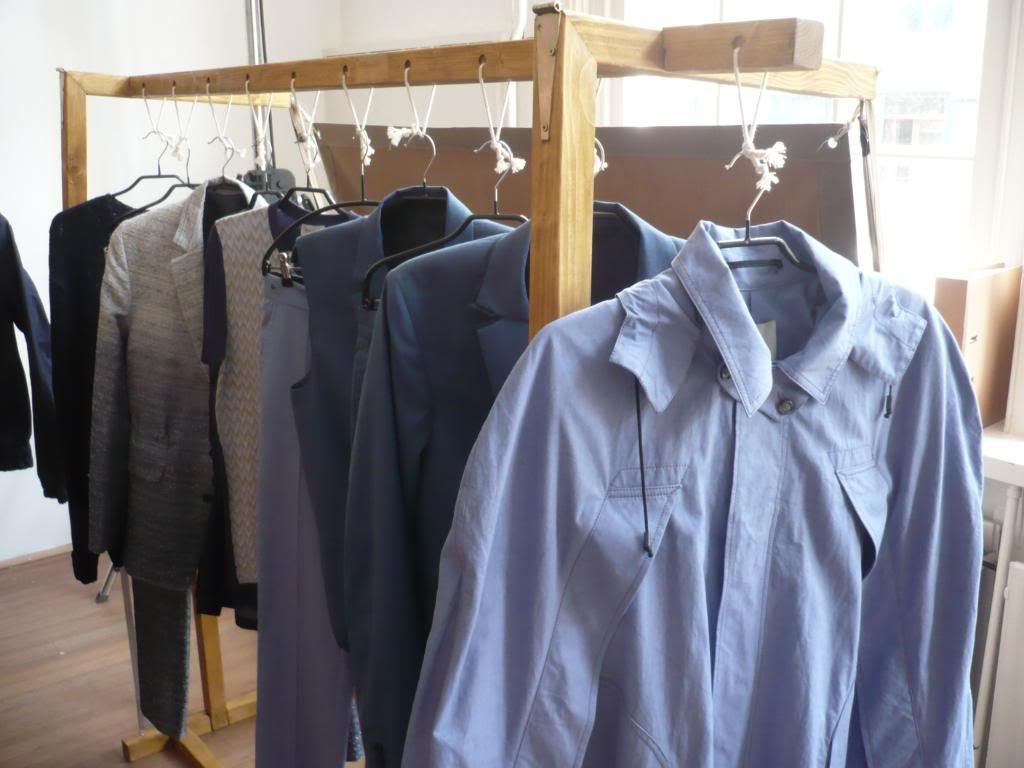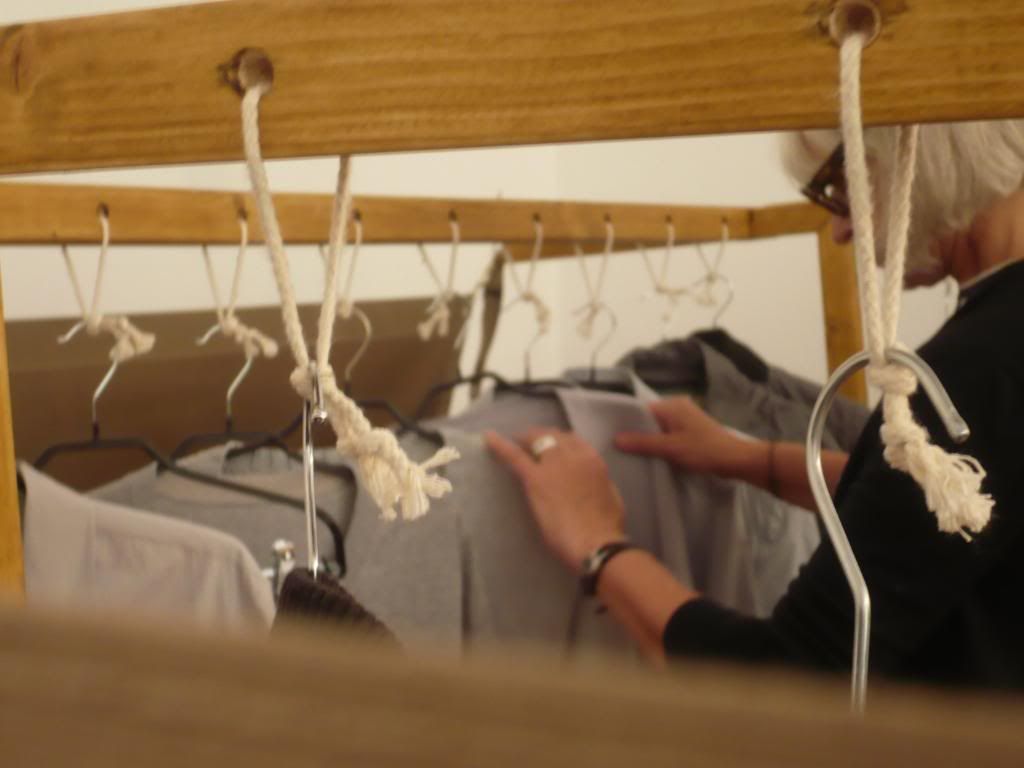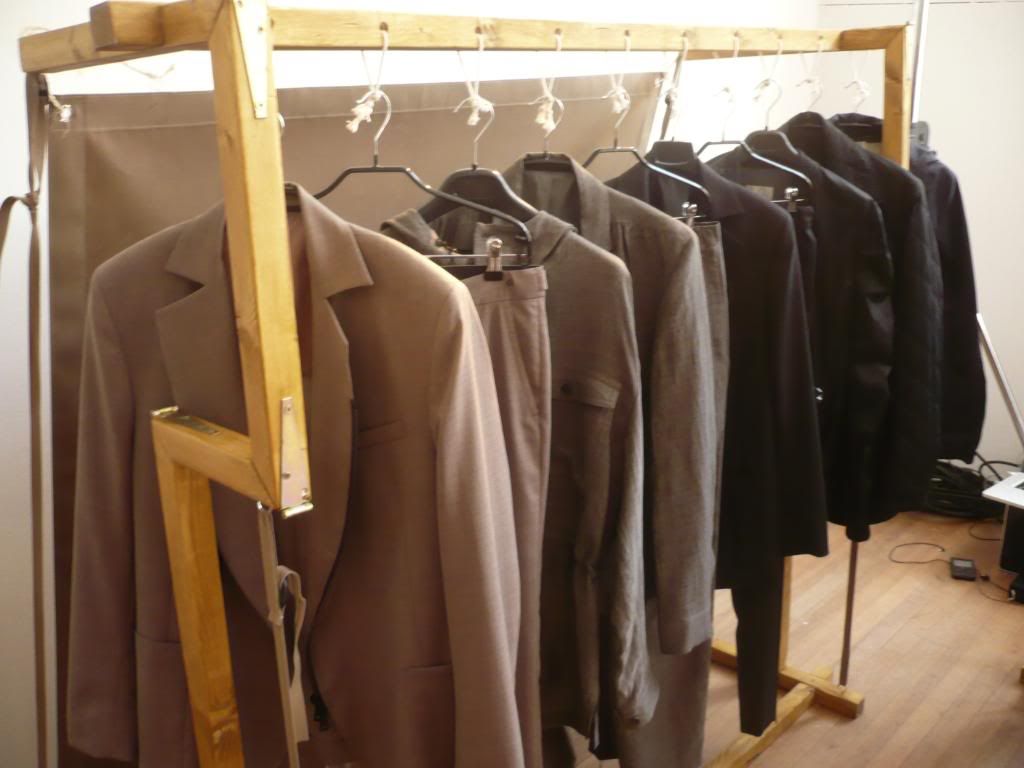 Some pics I snapped two saturdays ago during fashion week at EHUD's Spring/Summer 10/11 presentation in Amsterdam. I happen to be doing a summer internship at his and therefore I was asked that day to be there making sure our handsome casted models looked constantly different. Layla (EHUD's design assistant) and I did the styling throughout the whole presentation and I guess everyone including our fabulous head designer was happy with the looks.
It took place in a cute little nugget place down the Wittenstraat called The Wittenplaats DUH! where the boys played croquet while wearing EHUD's garments. Oeri van Woezik who was the designer and creator of such amazing clothing racks, where the rest of the collection hung from, was also the one who made the indoors croquet pitch happen! bravo Oeri!
They're all super sweet people and I'm really glad to be able to work with them during this small period of time.