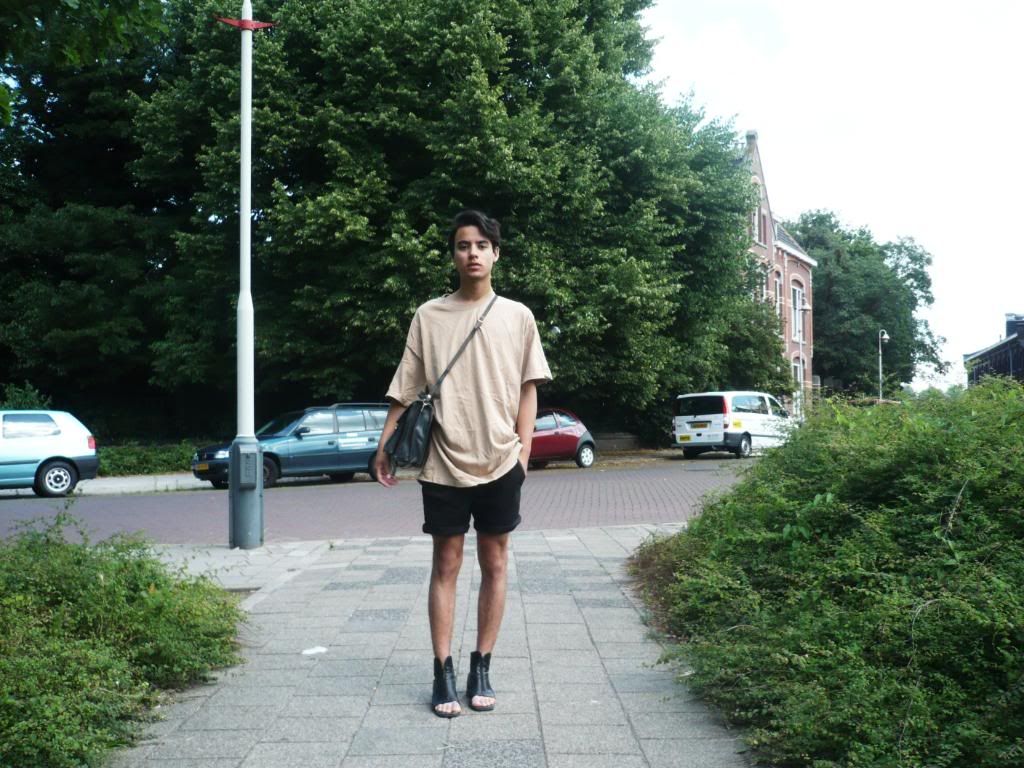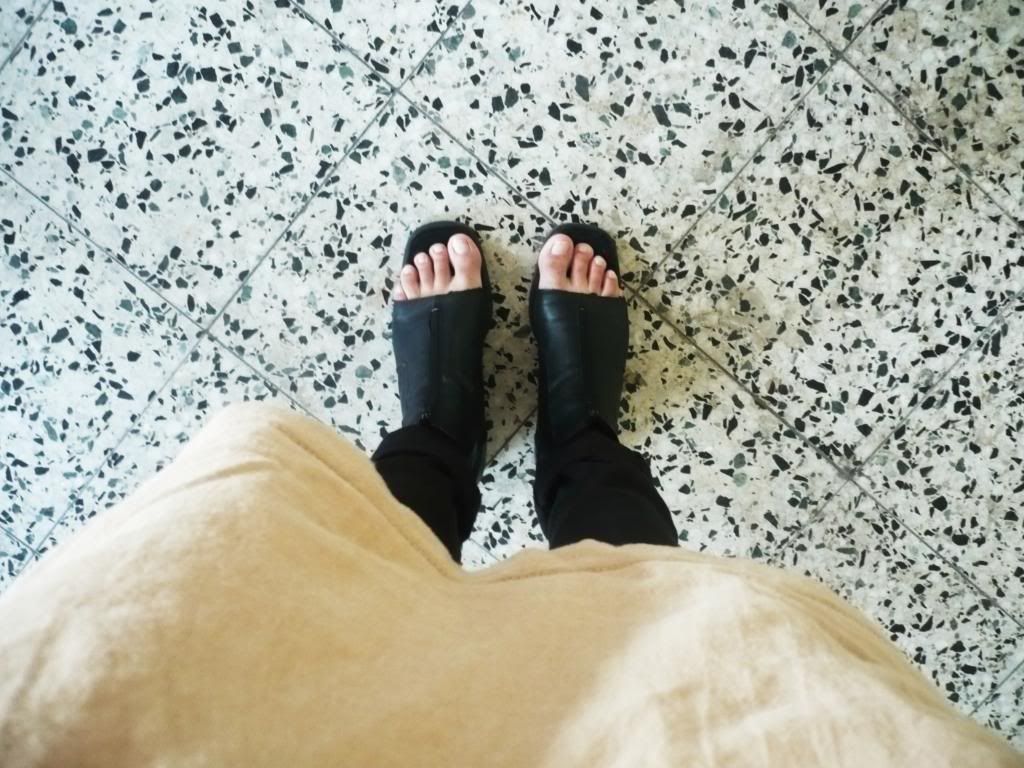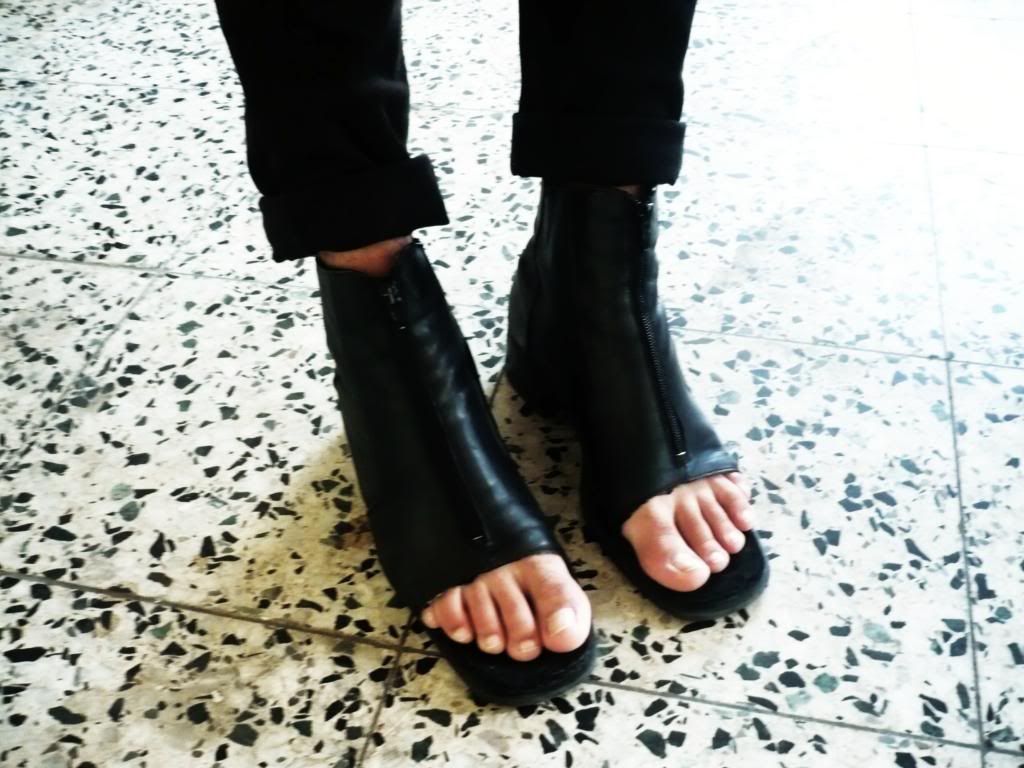 I got these 2 weeks ago already, from a dusty second hand store in Delft, where for some weird reason they thought I had a lot of money and were asking a ridiculous amount of money for two shirts and two pairs of shoes. I was like: honey, NO. But these I had to have cause I knew they had fierce potential.
They're some sort of italian women ankle boot from the 90's; they have a 3 or 4 cm heel-ish thing going on, and originally they were just long and square from the front, which could've been nicely ugly for winter but I couldn't wait to wear them with shorts so Ireneo adviced me to cut the tip off. As I did it I regreted a bit since to see my toes so far out was just weird. But then I've been pairing them with some awesome skin colour tees, long and short sleeved, I found at the big K lately and the Givenchy-ish look and vibe of it convinvced me finally.
One of the best summer finds this far!!!!!!! posting the rest of them pretty soon. So stay in tune imaginary readers,
Love y'all.
xo