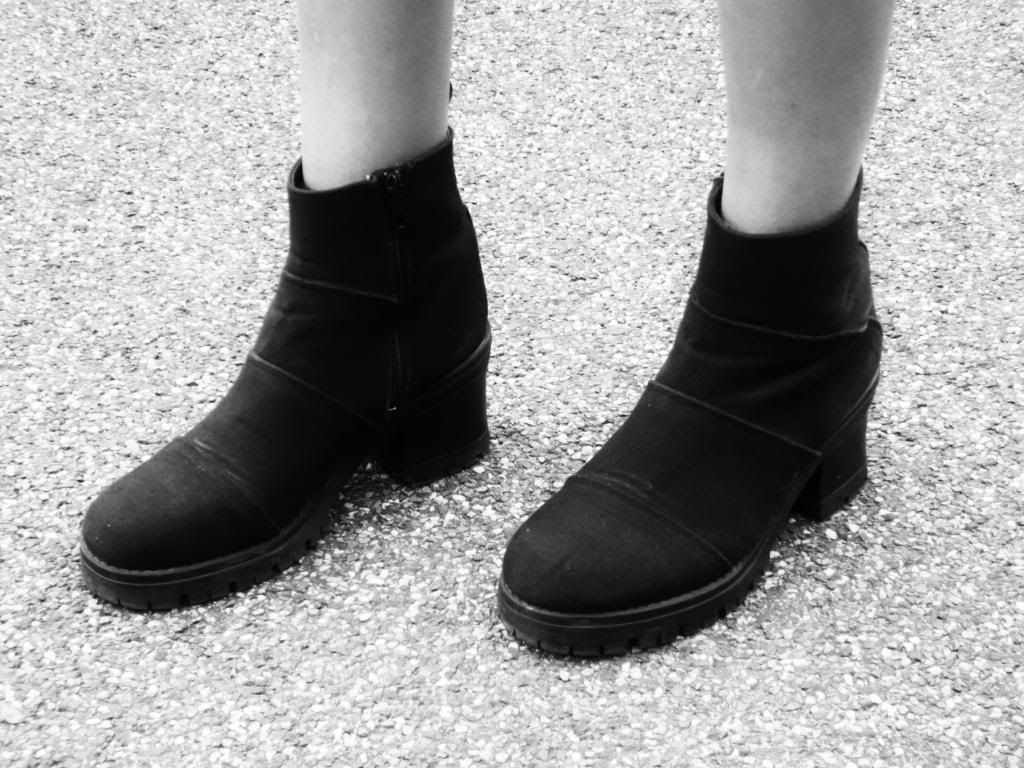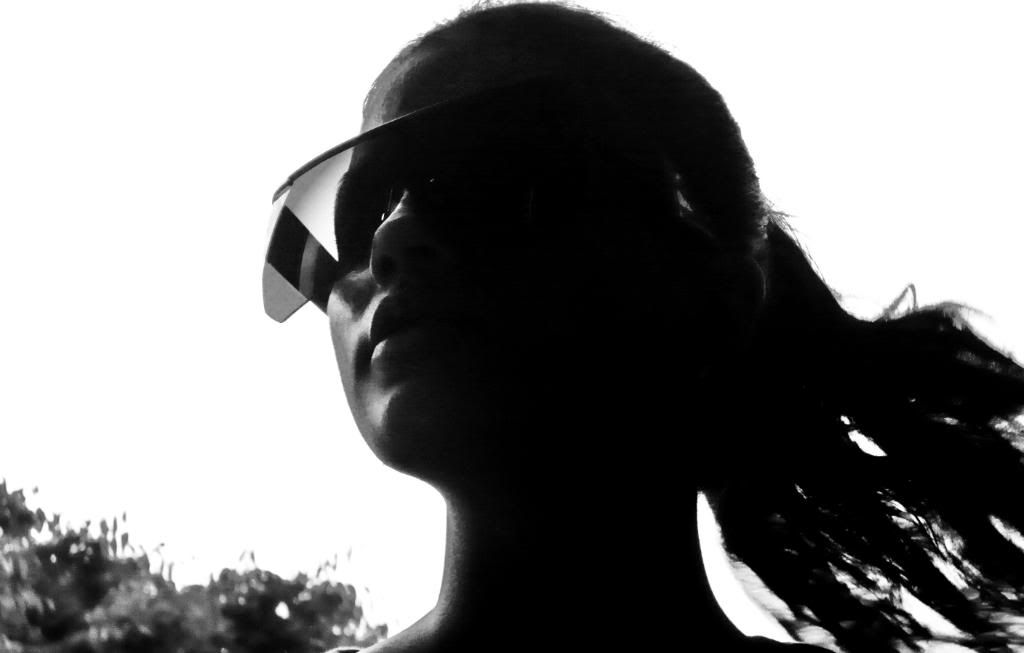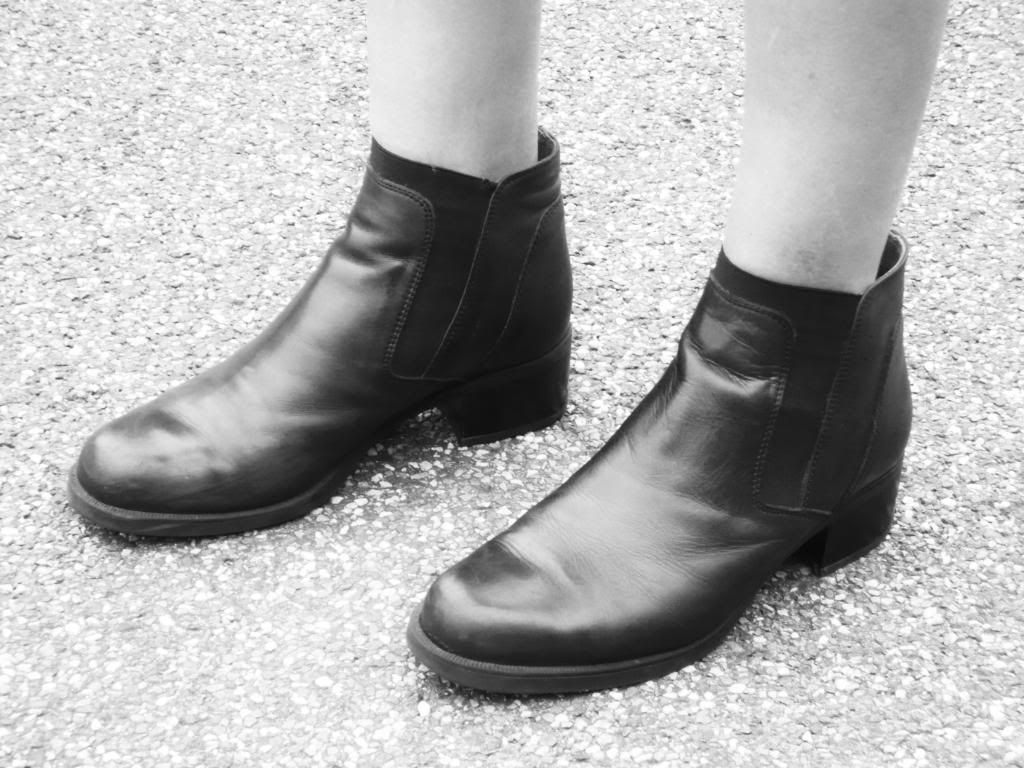 1. & 3. AMAZING pair of ankle bootsies I found for my little sister.
So as my wardrobe keeps on growing like a fabric mutant, it gets harder every time to go second hand gem hunting; everything I have right now is hard to top. Therefore I'm trying to avoid shops downtown. I know that's the next big step after second hand gets boring. Are my second hand treasure finding days gone?...I sometimes think I just always go to the same places...WAY too often as well.
So the day I found these, I found lots of other stuff; not for me but for others. Which also gave me the kicks.
2. & 4. Are my sister and Robert Görl with wind in their hair; my sis looking like the cover of a really good 00's beach house music compilation record, and Robert sounding like the soundtrack of those tacky 70's porns.
Tomorrow I'll be picnicking with the gorgeous Jeanne at the royal gardens, and later we're gonna rock the boat at a beach party I have no clue about yet.
Monday, my boyfriend's back!!!!!!!!!!!!!!!!!!!!!!!!!!!!!!!!!!!!!!!!!!!!!!!!!!!!!!!!!!!!