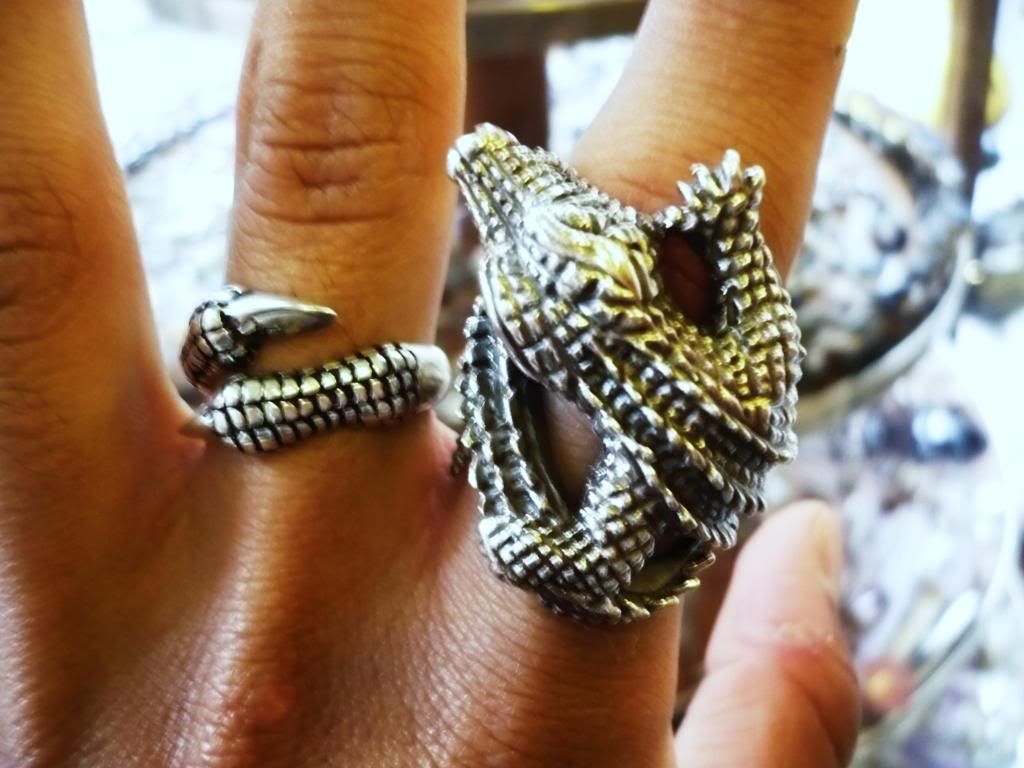 And someday, I know it'll lay on my fat little fingers once again and forever.
It's simple. I visited my favourite antique store and I spotted this crocodile that seemed more like something nice and eye-catching you put on your tee table than a ring. I tried it, I was surprised it fitted me cause every since I've gone loco about rings hardly only some of them fit my weird fingers. Of course it was extremly detailed and special so I could not afford it right away but I was definetly willing to go back. And so I did, but then it was GONE, probably with a stupid someone who's gonna wear it once for a party and then loose it.
IT'S STILL STUCK IN MY HEAD, so if any of you imaginary readers sees this helpless animal on someonelse's finger, you know my digits; I'm willing to starve for a couple of weeks for it.