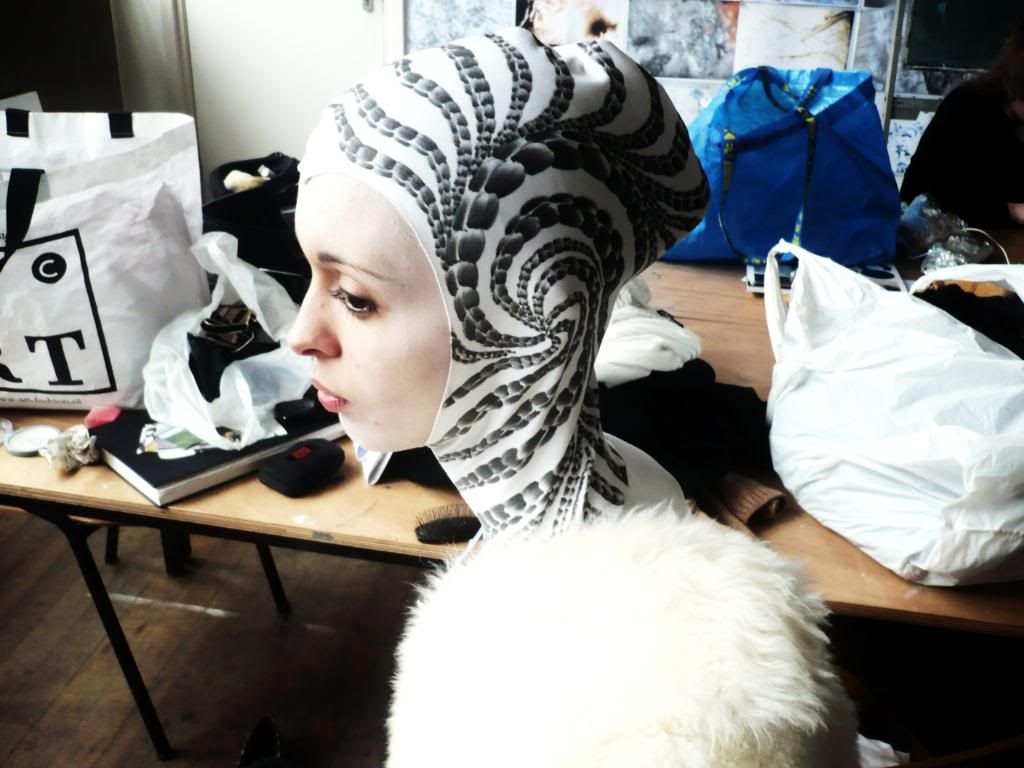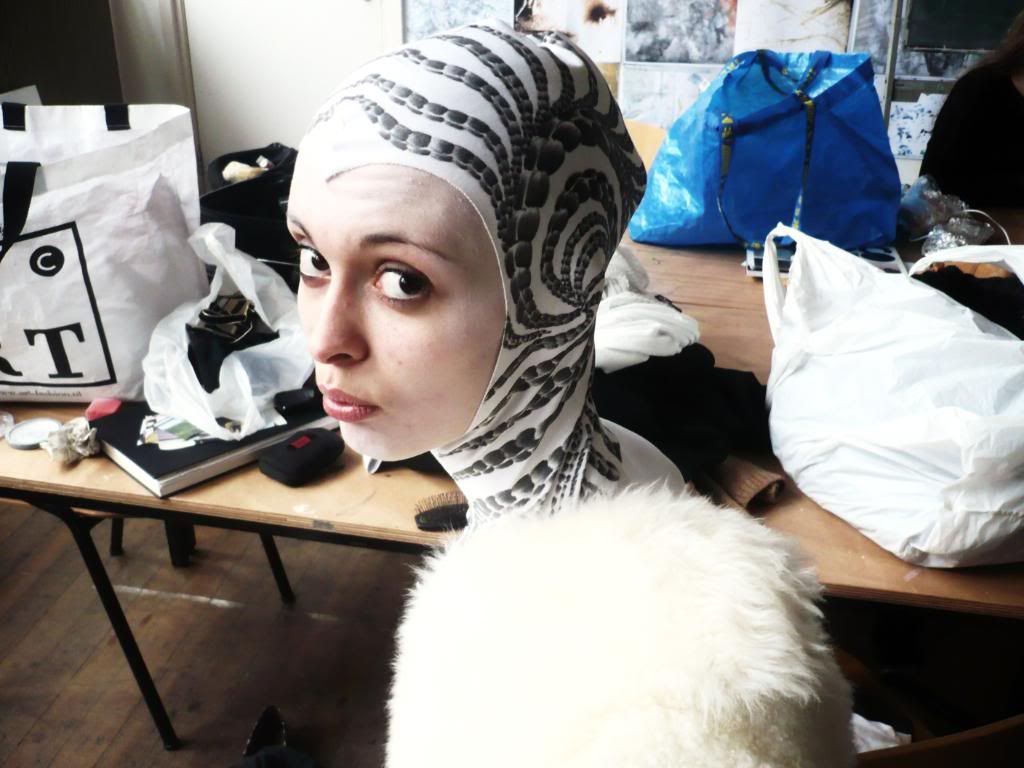 And this my dears is the look of failure last monday.
Ok ok, not literally because my lovely model girl Gwen looked fantastical in the dress I specially made to fall perfectly on her body.
One thing I do know now is that I will never plan parties ever again. Working while you're suposed to be partying is just not right. Perhaps partying while you're suposed to be working on your dress asignment is even worse. But hey I'VE LEARNT MY LESSON. That's maybe why I'm still being so harsh on myself, I know I could do it, and I can still. I just need to do my thang and stop listening to what everyonelse has to say about my design. At the end is all very risky, so instead of going with the flow and supporting the unknown, people rather reject it and stick to the safer image of it iin their heads.
SCREW WITH AVERAGE!