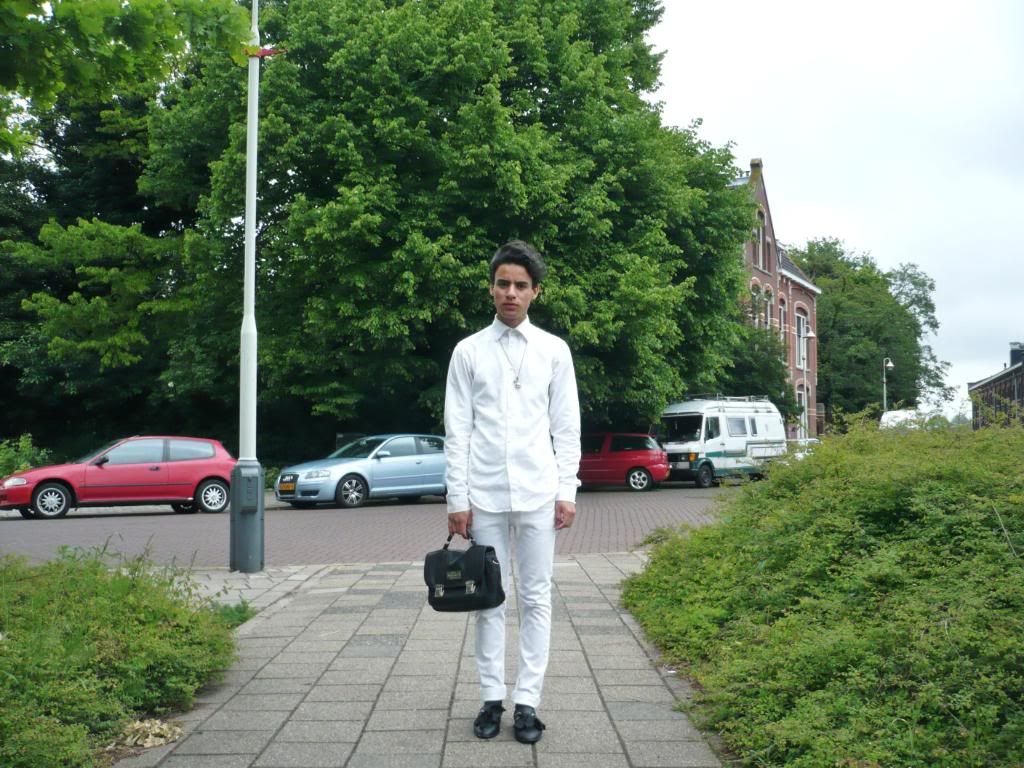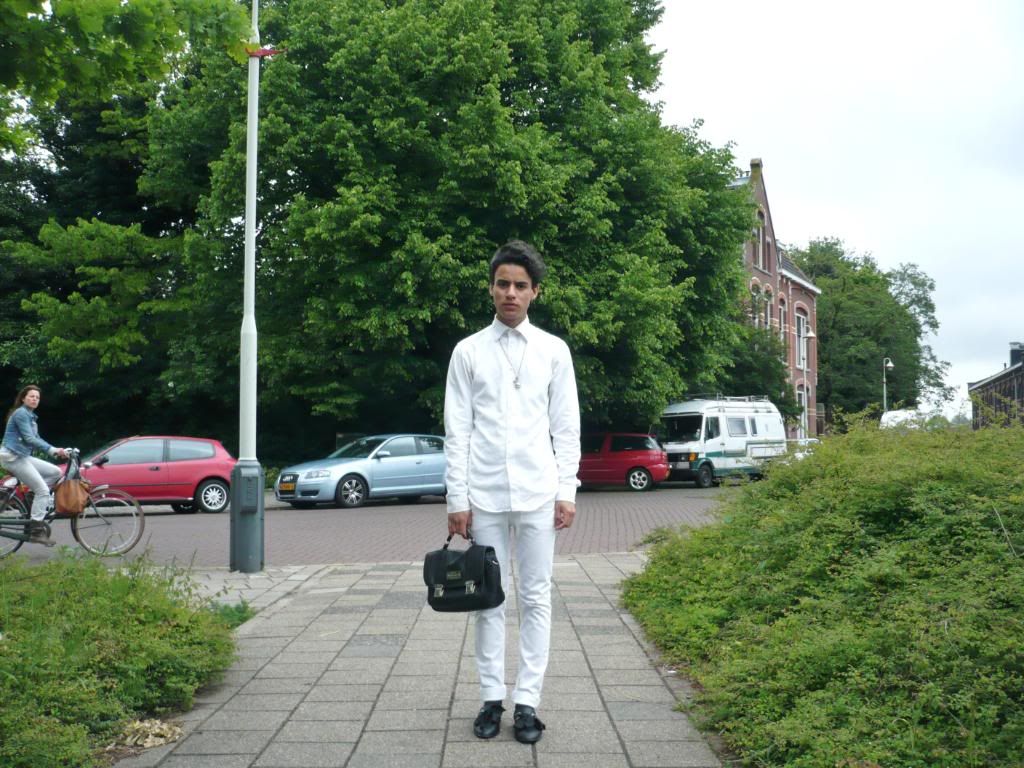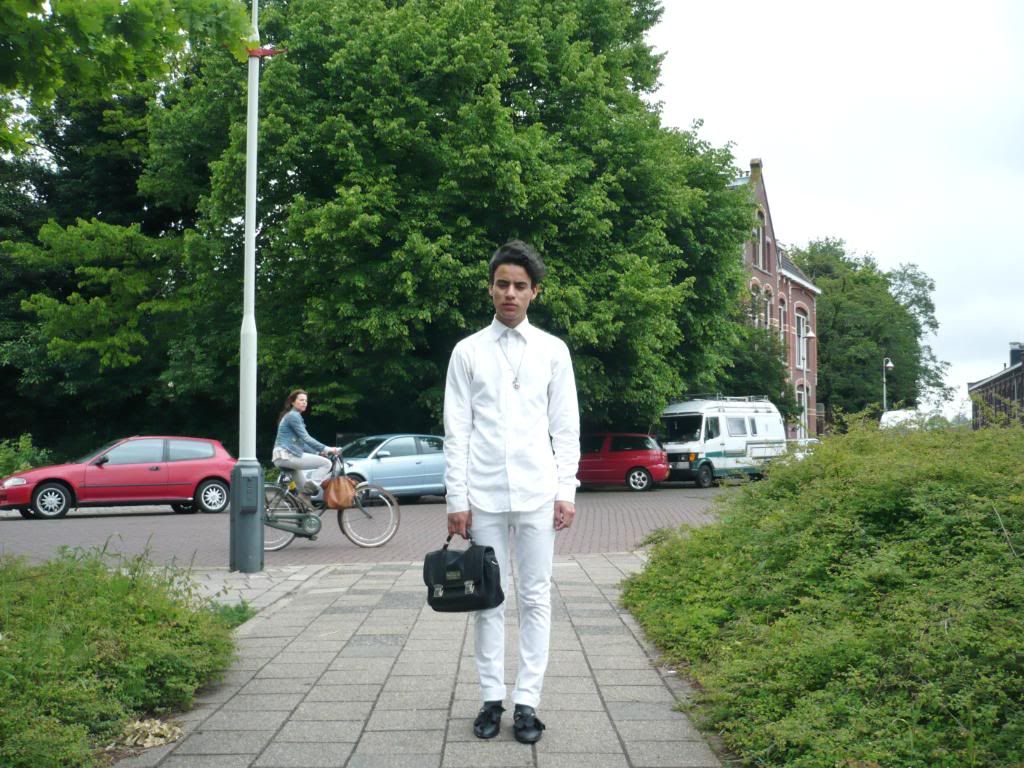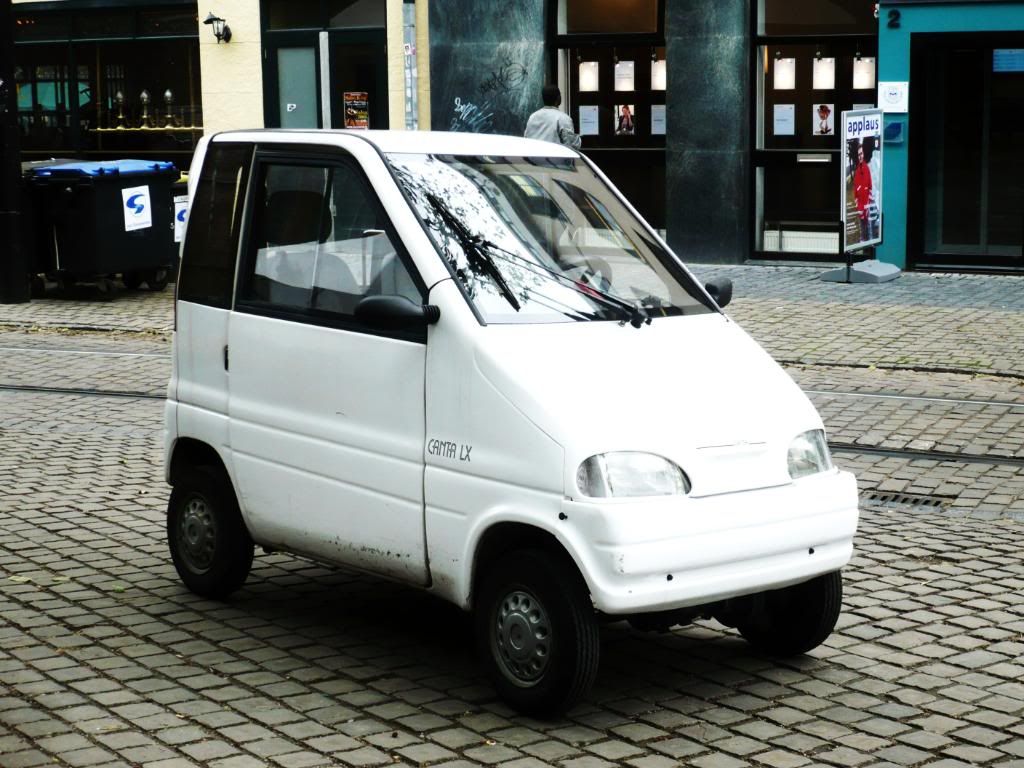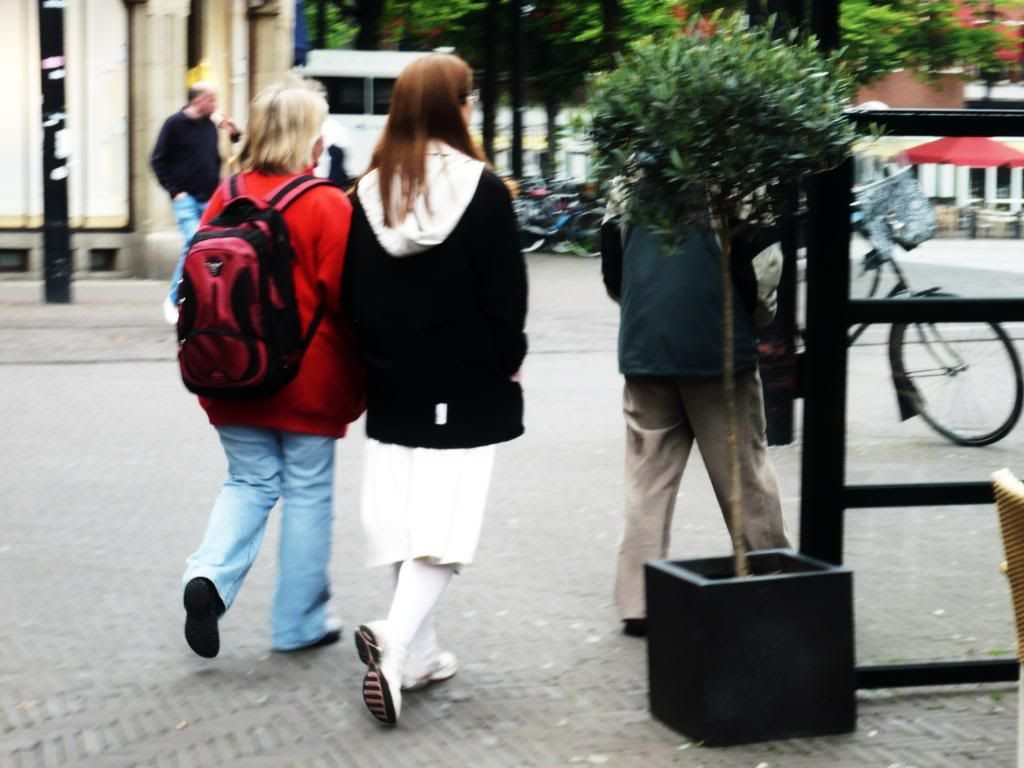 1, 2 & 3. My best friend Self Timer, shot 3 photos as always. This time we had an unnoticed appearance by the lady on the bike who is actually looking in the camera on shot # 2, I found it kinda sweet, mostly cause I trully never noticed her presence till I saw the photos. This is btw what I wore the day of my last fitting at school; I felt gorge. It was just nice to be such a bright spot in between so much stress. And yes I'm still REALLY into the 100% white apparel look, so this summer I'm keeping it that way; form head to toe.
4. Cute little nugget car I spotted downtown.
5. Random girl (/woman?) walking with her parents (/guides? friends? wot?). I just couldn't figure her out and that fascinated me. Perhaps I didn't because I never saw her face nor heard her talk to those 2 people walking with her. The outfit is just bizarre; some sort of sporty but nerdy boarding school girl meets nun in sneakers. LOVE EET. I just wish I can come up with something like this for my first collection in the second year; really ugly and bizarre but on high heels and fokin fierce..full of sex.